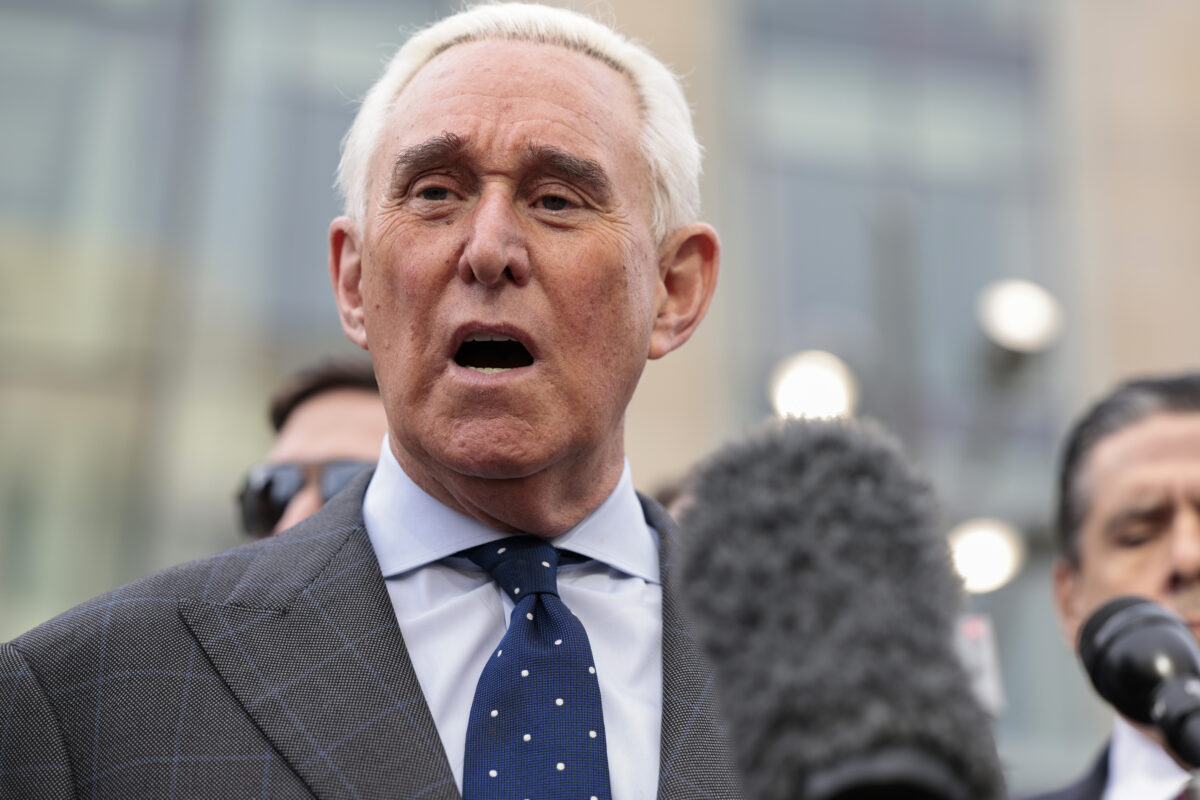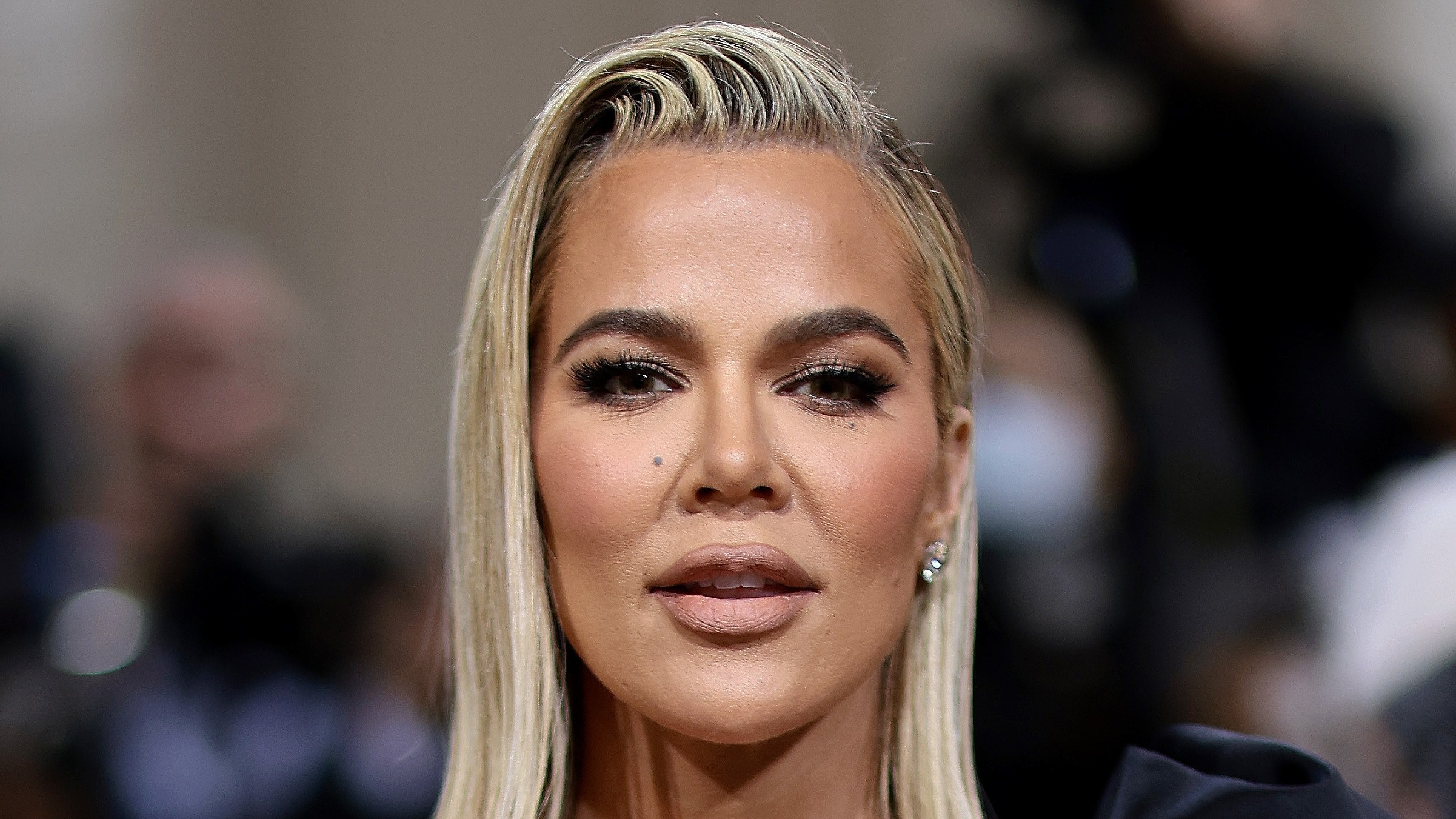 https://www.thesun.co.uk/h...
#KHLOEKardashian
And now, a plastic surgeon has revealed what he thinks Khloe has had done.
The 38-year-old reality TV star claims she's only ever gone under the knife once, for a nose job.
But Dr Anthony Youn believes she has had at least two, and other cosmetic procedures.
On TikTok, Dr Youn shared clips of "the natural Khloe we all remember" between 2007 and 2013.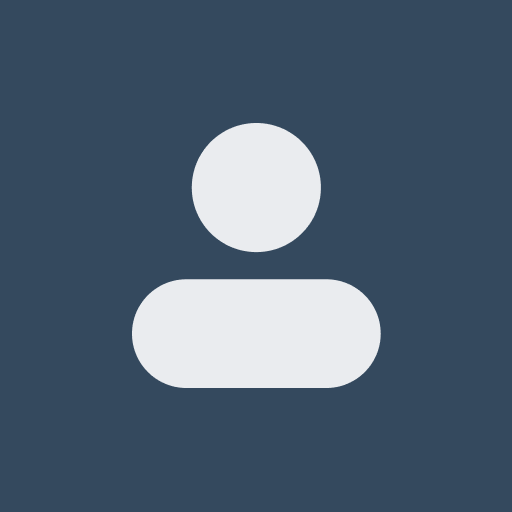 American Artists Appreciation Month. A couple of times in my life the Earth shook when a great figure in a creative field died. One such time was when Frank Frazetta, the premiere fantasy artist copied by so many (superb artist Boris Vallejo being one), passed away 12 years ago. I loved his work the first time I saw it for Tarzan in comics and in fantasy magazines like Eerie (covers and interior illustrations). It was the cover work he did for paperbacks that got me to read the Conan series and other Sword & Sorcery works. The portraits of his men are bold and strong and the women sexy and mysterious. His details are amazing, colors vibrant, and all done in a style that leans towards impressionism where what he does not paint or draw is left to the viewer to insert. Phenomenal! What amazes me even more is he painted in small dimensions (something like 18"-24" high -- going by memory, here) and beyond that, they were usually done in one try and took only a few hours or less to complete from scratch. Utterly astounding! I was blown away when I first discovered those facts. First, I would have expected his work was done in large format, and secondly, I would have expected his paintings to have taken many hours or days to complete. Need I say it? Another homie born in Brooklyn. He was a giant. When he fell, yes, the Earth shook.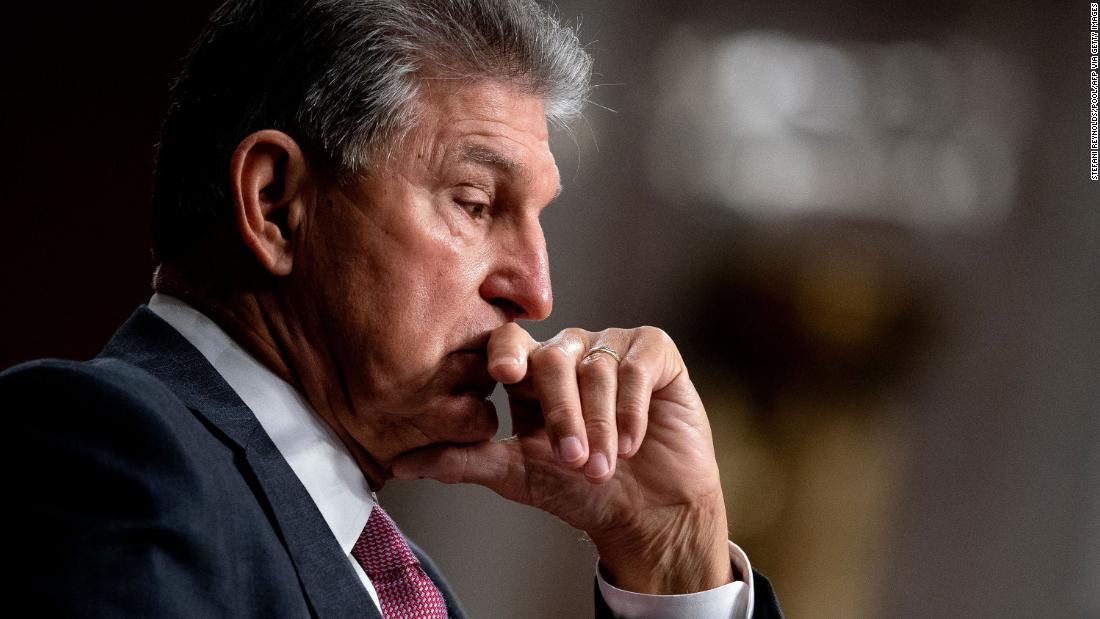 https://www.cnn.com/2022/0...
It was the middle of the night in Saudi Arabia when word emerged from Washington that President Joe Biden's long-stalled domestic agenda was dead.
Again.
The culprit was familiar. Sen. Joe Manchin, the moderate West Virginia Democrat, was balking at what effect the massive climate, tax and social safety net plan might have on inflation. In Jeddah, where Biden was convening fraught meetings with Saudi leaders, the news was met with frustration and anger but not surprise.
Thirteen days, two Covid infections and a few bitter arguments later, fortunes have shifted. Manchin and Senate Majority Leader Chuck Schumer shocked most of Washington on Wednesday when they announced, after restarting their negotiations in secret four days after they fell apart, an agreement on a version of Biden's long-stalled climate, energy and tax agenda.
It's less than half the size of Biden's original Build Back Better bill, and Manchin made sure to emphasize that name had been scrapped. Republicans are uniformly opposed, and certain Democrats in both the Senate and House have yet sign on, making the Inflation Reduction Act of 2022 anything but a done deal.
But after appearing moribund for months, the agreement injected new life into ambitions that many Democrats had mostly put aside. Paired with Thursday's passage of a bill boosting US computer chip production, the President's legislative prospects are looking up.
Biden spoke to the senator — who is isolating with Covid in the mountains of West Virginia — on Wednesday, having mostly given up on formal talks with Manchin after watching the senator repeatedly derail his agenda. It was their first formal call on Democrats' agenda since December.
"The work of the government can be slow and frustrating and sometimes even infuriating," Biden said a day later, emerging into the White House's State Dining Room to herald the surprise developments. "Then the hard work of hours and days and months for people who refuse to give up pays off. History is made. Lives are changed."
The climate and tax deal came together in almost complete secret, catching many by surprise Wednesday when it was announced in the late afternoon.
"Holy shit," Sen. Tina Smith of Minnesota wrote on Twitter. "Stunned, but in a good way."
That sentiment was a distant cry from the mood among Democrats on July 14, the day Manchin publicly torpedoed the climate and energy measures that had been at the center of the Biden administration's pledge to dramatically reduce carbon emissions.
After dying repeated deaths over the past year, the blow two weeks ago to the President's domestic agenda was hardly a shock to the White House. Senior administration officials had by then adopted a deeply skeptical view of negotiations between Manchin and Schumer over reviving the President's plans.
As he was quick to point out himself, Biden had been mostly excused from the talks altogether.
"I didn't negotiate with Joe Manchin," he said on July 15 inside the Waldorf Astoria hotel in Jeddah when a reporter asked whether Manchin was negotiating in good faith. "I have no idea."
The most conservative Democrat in the Senate had concerns about the most recent inflation numbers. A report on July 14 showed inflation rising 9.1% year-over-year in June, a 40-year high.
"When that 9.1 came in, I said, 'I can't, I just can't do it,'" Manchin said Thursday, recounting the conversation he held with Schumer after the two had been in private talks on reviving Biden's climate priorities for three months. "That's when Chuck got upset."
The conversations weren't always calm or collected.
"Our tempers get a little bit ahead of us at times," Manchin said, saying some had "turned the dogs loose" on him for what they said was walking away from the deal.
By the following week, however, the two senators had lowered the temperature. Passing each other in a Capitol hallway on July 18, Manchin asked Schumer if he was still upset.
"I said, 'This is ridiculous,'" Manchin said. "Let's recalibrate and see if there's something that can be done. And to his credit, he says, 'OK.'"
Schumer said at a news conference Thursday that Manchin came to him that day with an offer: "Can we work together and try and put together a bill?"
Even then, however, the timeline was uncertain.
Manchin had said publicly he'd do nothing on climate until September and would have to wait until he saw August's inflation numbers. Schumer was firm with Manchin that a climate deal needed to be reached before then.
"I said, 'As long as we finish it in August, we're not waiting for September,'" Schumer recounted.
Manchin initially refused, but Schumer plowed ahead with items the West Virginian would support. The senator eventually came back and said he was willing to move forward with an August timeline, the aide said.
Helping secure his support were a few commitments and concessions.
Not included in the final bill are tax increases on wealthy Americans pushed by Biden and other Democrats. And Manchin has made clear he would not have come on board unless Democratic leaders vowed to enact legislation addressing the permitting of energy infrastructure, which could ease the path for a shale gas pipeline in West Virginia.
Meanwhile, former Treasury Secretary Larry Summers — who issued early warnings about inflation last year, often to the irritation of the Biden administration — also privately reached out to Manchin to argue the deal would not add to inflation but would instead be deflationary.
Summers declined to comment on his private conversations during an interview on CNN, though offered reassurance to counter worries that the bill could add to inflation.
"This bill is fighting inflation and it's got a whole set of collateral benefits as well," he said on "New Day."
Summers wasn't alone in working Manchin behind the scenes.
Democratic Sen. John Hickenlooper of Colorado told reporters he and his staff were getting analysis of the tax and climate deal from economists at the Wharton School of Business at the University of Pennsylvania.
"We knew that (Manchin) trusted Wharton, that he'd used that for modeling before," Hickenlooper told reporters. "So, we asked them to model this. We did that and got back modeling that said this is not inflationary in any way, and we sent that to Joe."
Hickenlooper said he was trying to add to a drumbeat of voices trying to convince Manchin the deal would bring down inflation. Other senators – including Smith, Sens. Brian Schatz of Hawaii and Chris Coons of Delaware — were making similar arguments, Hickenlooper added.
"I was listening to every single thing that Joe said he had a problem with, and I was trying to address it," Hickenlooper said. "When he's told me the problem's inflation, and the rest of it he could get to, I took him at his word."
At the White House, senior officials were aware that serious discussions were underway, but were intentionally not directly involved, according to administration aides. People around Biden had been leery of involving him in another round of legislative drama, only for negotiations to fall apart again.
"President Biden was not involved," Manchin said during a radio interview Thursday. "I was not going to bring the President in, I didn't think it was fair to bring him in, and this thing could very well have not happened at all. It could have absolutely gone sideways. I had to see if we could make this work."
White House officials weren't deeply read in on the content of the agreement until right at the end. "It was a very well-kept secret," one official told CNN.
As the deal was coming together in the past several days, both Biden and Manchin became infected with Covid. Biden worked from the White House residence and Manchin was isolating in the mountains of his home state.
By Wednesday, Manchin and Schumer had struck an agreement — and announced it minutes after the computer chips bill had passed the Senate. Some saw the timing as less-than-coincidental; Senate Republican Leader Mitch McConnell had vowed to block the chips measure if Democrats advanced a bill containing Biden's agenda.
"I think everyone got surprised, certainly by representations that had been made by Democrats about this deal, and I think there was certain amount of people being blindsided — not only on our side but on the Democrats' side," Senate Republican Whip John Thune said Thursday.
Asked if McConnell played the deal properly, he said: "You'll have to chat with him about that."
Despite their celebrations Thursday, Democrats face what is likely still an uphill climb in securing enough support for the package, even among members of their own party. Speaking behind closed doors Thursday, Schumer told Democrats they were on the precipice of passing items they'd been talking about for years.
"It will require us to stick together and work long days and nights for the next 10 days," he said. "We will need to be disciplined in our messaging and focus. It will be hard."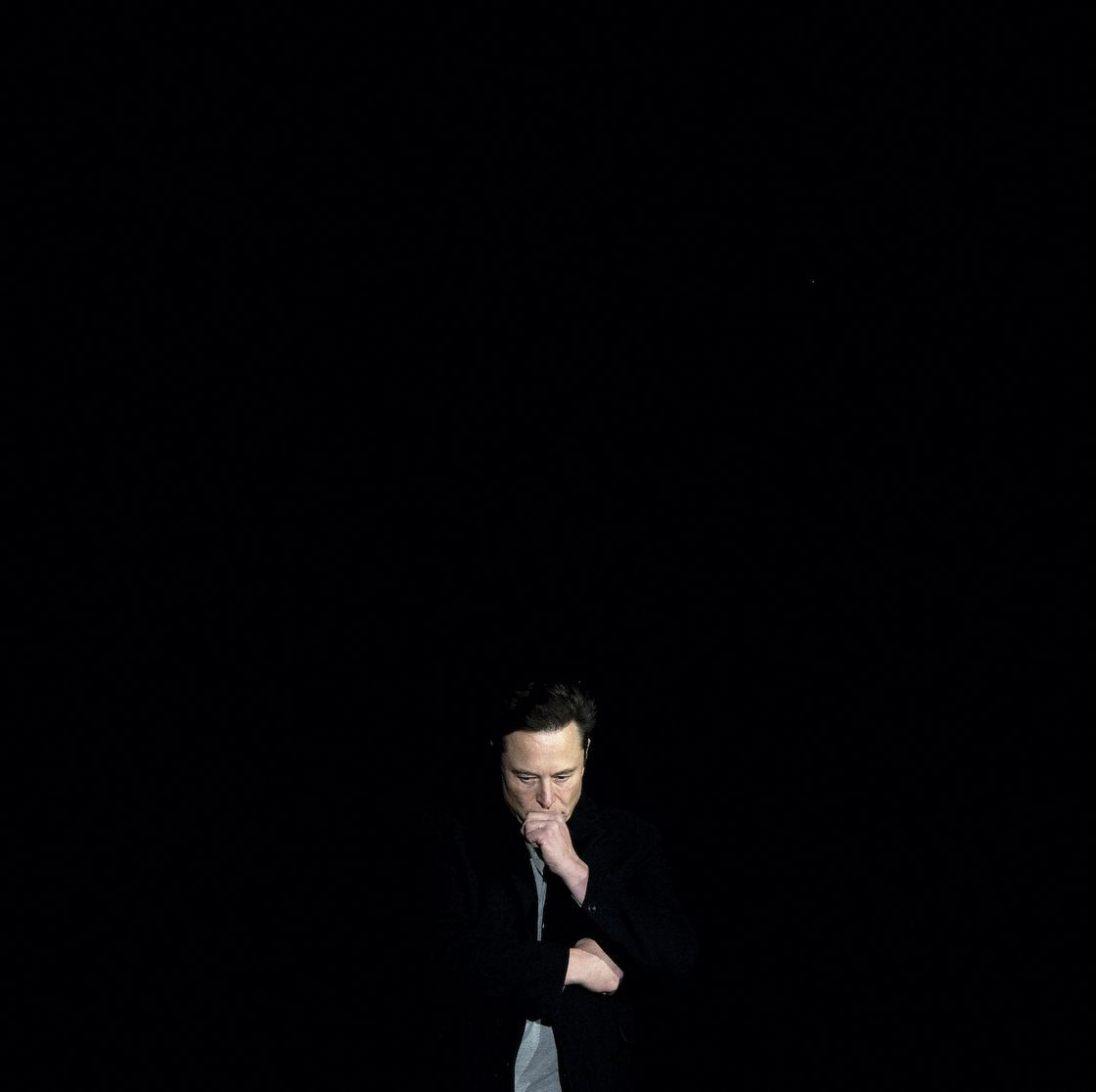 Elon Musk would like to get out of his agreement to purchase Twitter. Many in the business press initially reported that Musk had "terminated" the deal, which is a headline that may have pleased Musk but that Twitter's lawyers would take issue with. He does not have the unfettered power to terminate a binding contract he signed with another party, though this mishigas is likely to put such basic concepts to the test.
There seem to be a few possible scenarios for the outcome:
1) Twitter wins its suit against Musk. He has to buy Twitter for $44 billion.
2) Musk gets out of the agreement and pays the stipulated $1 billion penalty to Twitter.
3) Musk gets the agreement thrown out and pays nothing.
4) Twitter and Musk come to a settlement where he buys Twitter for less than $44 billion.
5) Twitter and Musk come to a settlement where he pays a larger penalty than $1 billion.
As Matt Levine wrote in Bloomberg recently, it seems unlikely that Musk will end up owning Twitter. We can't exactly cross out 1 and 4, but for the sake of simplicity let's just assume he won't. A settlement like 5 is somewhat more likely, while it seems that Musk is pushing for 2 or 3, which, as Levine pointed out, are functionally the same for Musk. ($1 billion isn't much different from $0 when you have many billions.) Levine broke down the legal strategies it appears Musk will pursue to extricate himself, the foremost of which—or at least the one the public will most easily latch onto—is the notion Twitter has a lot more bots than it says it does, so Musk shouldn't have to buy it.
Levine poured some cold water on this strategy in part because by all appearances Musk is trying to malign Twitter and scupper the deal. Also, "back when he was pretending to want to buy Twitter, Musk was pretending that he wanted to buy Twitter in order to clean up the bot problem."
But this is the legal track for Musk's strategy to get out of the agreement. In addition, for some time now it has appeared from Musk's public behavior that he is also pursuing a second track. A lot of the discussion around this deal is premised on the assumption that Musk either went into all this on a lark and got bored, or genuinely wanted to buy and reform Twitter but can no longer swing it after the market downturn. He doesn't appear to have done the most thorough due diligence before signing the agreement (he did not "seek from Twitter any non-public info regarding Twitter," the company told shareholders in a proxy statement). Tesla stock has been battered in recent months, and the financial markets, on which Musk's $13 billion in debt financing depend, are far less friendly places now.
But this assumption doesn't really grapple with his public behavior, which from almost the moment he signed the agreement has vacillated between a pair of personas, neither of which, on their own, suggest a person who is entirely serious about serving as a trustworthy custodian of the platform.
#1Vision
#SimonWilby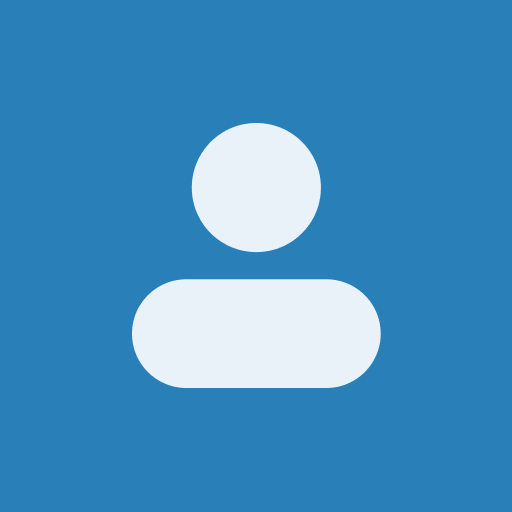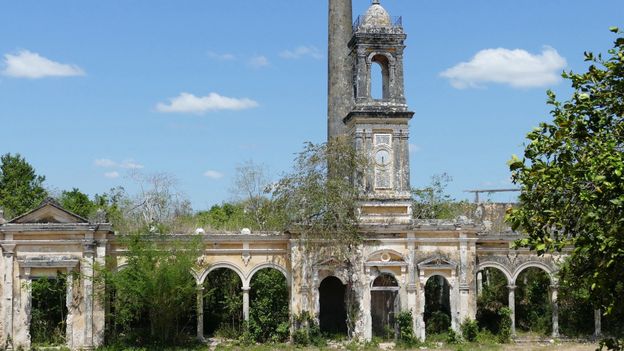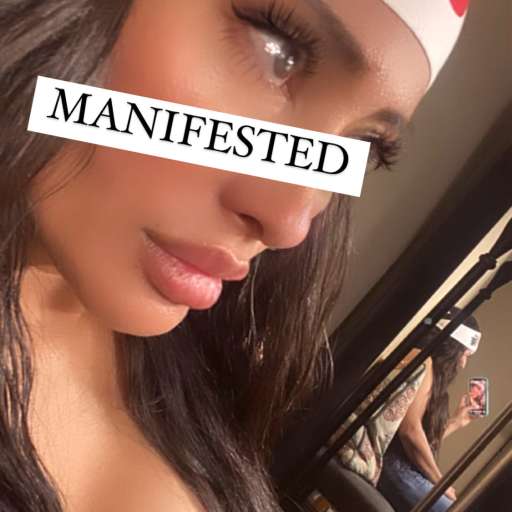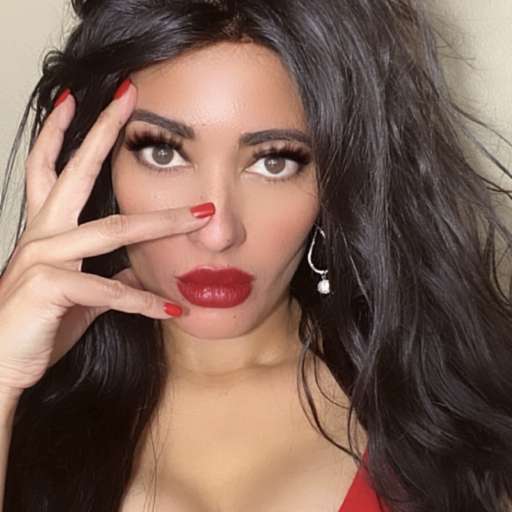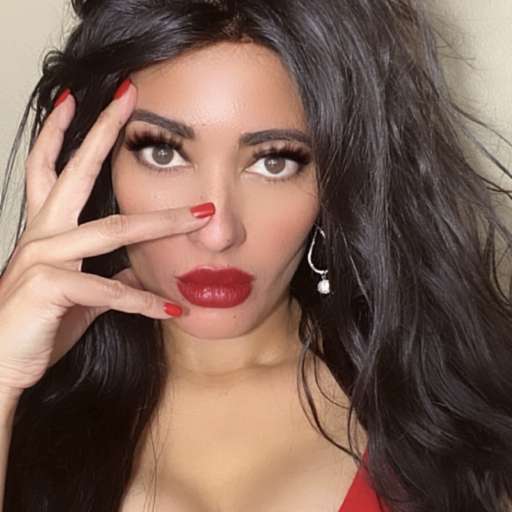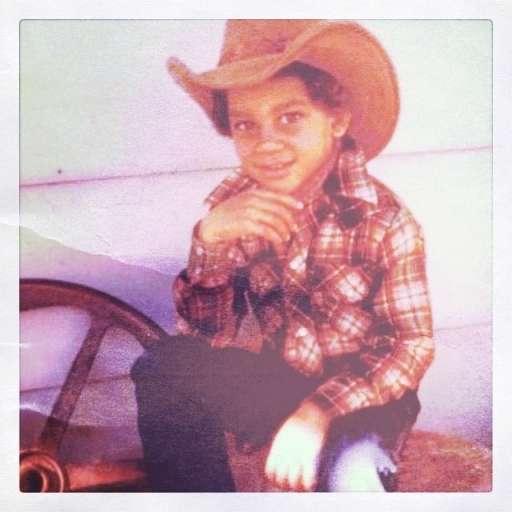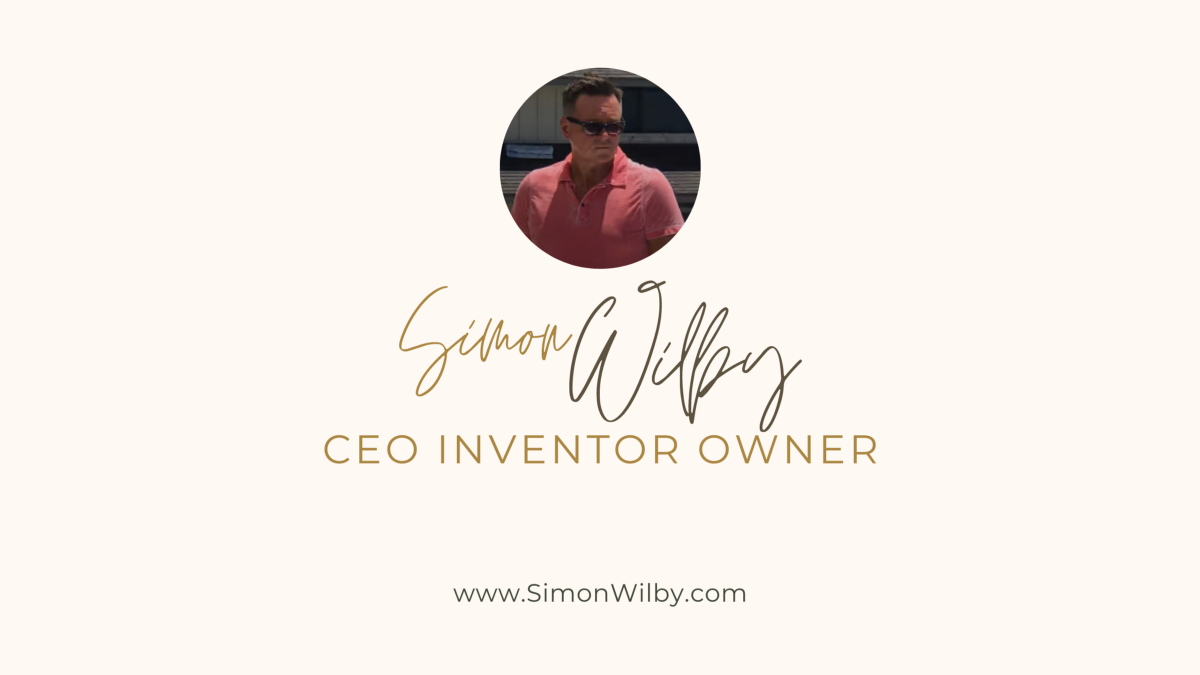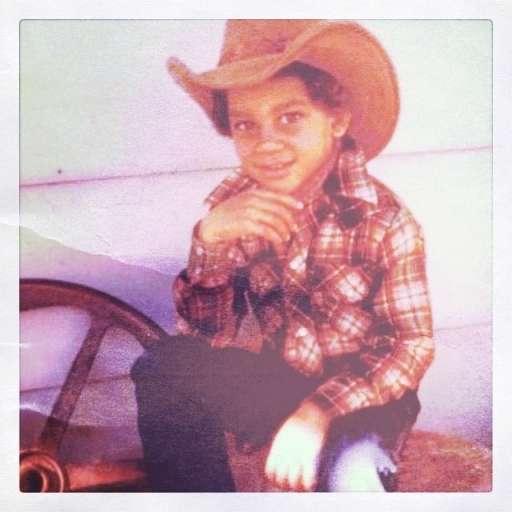 10 Tips How to Stop Sabotaging Your Success and Finally Achieve Your Dreams in 2022 | Simon Wilby
Have you ever sat back and felt like you are your own worst enemy? That no matter what you do, you can't seem to achieve the success in life that you want and deserve? If so, you're not alone. Many people sabotage their own success without even realizing it. In this article we're going to be speaking with our special guest Simon Wilby, in it, he will discuss some of the most common ways that people sabotage their own success, and Simon will provide 10 behaviors to put an end to in 2022 that will completely change your life.
www.simonwilby.com
10 tips to achieve unlimited success you deserve in everything you do this year during 2022
One of the most common ways people sabotage their success is by procrastinating. They put off taking action because they are afraid of failure, or they are just not sure where to start. If this sounds like you, it's time to take a leap of faith and just start taking action! The only way to achieve success is by taking action and putting in the work. So set some goals, make a plan, and start taking steps towards your path to financial success and personal fulfillment. This is the way.
Simon Wilby is a successful Inventor and CEO who has been a serial inventor his whole life. He is a master of self-improvement, and his advice is invaluable if you want to achieve the success you deserve in 2022
Image of Comparison Shopping by 
www.simonwilby.com ®Simon
Wilby Inc.
One of Simon Wilby' most important tips for success is to understand your "why". You need to have a strong reason why you want to achieve your goal, and you need to be passionate about it. If you are not passionate about your goals, you will find it difficult to stay motivated when things get tough. So make sure your "why" is strong enough to carry you through the tough times!
You can push yourself to do just about anything in life. You can push yourself to diet, push yourself to spend more quality time with your kids, push yourself to be a better husband and everything else we know that we "should do" but pushing requires force, and force never lasts, and at then end of the day you just end up "should-ing" all over yourself! Pun intended*
However, successful people that know their "why" and have a deep sense of passion, they are pulled and compelled to see their goals through, this creates a lasting change in their lives and is a strong contributing factor in why successful individuals never seem to think they work a day in their lives. Think about it, if you are passionate about something it comes incredibly easy to do outstanding things, hard tasks become easily accomplished and more.
Passionate people are compelled to succeed. While others sit back and wonder how they did it? Well, they did it by operating under a different set of belief systems than others on a daily, if not hourly basis. Most successful people can do the same task as the rest of us but somehow they see failures along the way as tiny seeds of success to gather for the harvest. Moreover, like Edison, they seemingly keep pushing forward as though they have found 9,999 ways that the problem is not solved instead of 9,999 self defeating failures.
This is their secret and why they never quit because you see, they have fallen head over heels in love with the problem. The solution presents itself when we adopt a high level view in your understanding of the problem without feeling discouraged or defeated on our individual and collective journeys on the along our path's to success.
Simon Wilby recommends setting goals that are "outstanding" and not simply good or great, Don't set yourself up for failure by setting goals that are too easy. — Be a stand-out at what you do in life!
Don't settle for average in anything that you do. Listen, think about this if you do a poor job at your workplace the result is painful. You get outsourced, laid off, or ultimately fired. The same goes for parents, if you do a poor job at parenting your kids they can end up in jail or worse, right? This would be extremely painful. Think about your relationships, what if you did a poor job there and were only caring once in a while? How long would that relationship last!!? That's right, your partner may not stick around for long, leading you into yet another painful outcome, they are out of there, right?
So that said, it makes sense that if doing a poor job at some of arguably the most Important jobs can lead to a painful outcome, why then do we approach our journey to success with this same attitude? We should absolutely not, right!? Of course not. Heres the thing, if these Important tasks being done poorly result in long lasting pain then why do we attack our goals with the same thought process, vigor, and mindsets? It just doesn't make sense.
Listen by now it has become clear to you after reading this that when it comes to your success, you can't afford to settle for anything less than outstanding. If you don't give an outstanding effort on your journey, you're setting yourself up for failure. Be outstanding! We need to make sure that we stand out, and stand apart. Remember, success is a journey, and it's important to have the right attitude along the way. With the right outstanding mindset and approach, you can achieve anything you set your mind to!
Dont Let Any of These Success Killing Habits Hold You Back in 2022
Making excuses
The most common way people sabotage their success is by making excuses. If you find yourself falling into this bad habit, it's time to start taking action and stop making excuses now. The only way to achieve success in 2022 is by taking action and putting in the work. Get passionate, set some goals, make a plan, and start taking steps towards your goal to be the best version of yourself that you can be.
Procrastination
Procrastination is a common barrier to success. Individuals who struggle with procrastination often find themselves unable to achieve their goals. This is due to the fact that they never take the necessary action to achieve success. If you find yourself struggling with procrastination, it's time to take a leap of faith and start taking action. The only way to be successful is by taking action and putting in the work. So set some goals, make a plan, and start taking steps towards your goal.
Comparing or Contrasting Behavior
When an individual engages in comparison shopping, they are essentially looking to undermine their success. By constantly comparing oneself to others, one can never be content with their own success. This can lead to feelings of inadequacy and jealousy, which will only interfere with an individual's ability to be successful. Furthermore, this poor characteristic can also lead to distorted views of success. By constantly looking at others who are more successful than you, you may begin to believe that success is only attainable if you are wealthy or popular. This is not the case! Success is attainable by anyone who is willing to work for it. So don't let comparison shopping aka "keeping up with the Joneses" get in the way of your success! Human nature leads people naturally too often to tend to compare themselves to others who are more successful than them and feel personally triggered that they can never measure up. This is a recipe for disaster! Comparison shopping will only lead to feelings of inadequacy and jealousy. This is a non productive emotional state so don't do it.
Perfectionism
Perfectionism is a common barrier to success. Individuals who struggle with perfectionism often find themselves unable to achieve their goals. This is due to the fact that they never take the necessary action to achieve success. Furthermore, perfectionism can also lead to feelings of self-doubt and insecurity. These negative emotions can interfere with an individual's ability to be successful. So if you find yourself struggling with perfectionism, it's time to let go of your expectations and start taking action. The only way to be successful is by taking action and putting in the work. So set some goals, make a plan, and start taking steps towards your goal. And remember, you're not alone. There are plenty of people who have gone through the same thing, and there are plenty of people who are willing to help. So don't be afraid to ask for help.
Self-doubt
Self-doubt is when you don't believe in yourself. This can stop you from being successful in the future. When you have self-doubt, it means that you don't think you can do something. This makes it hard to achieve success because you will not try as hard if you don't believe in yourself.
Fear of failure
For many people, the fear of success is just as real as the fear of failure. They worry that they might not be able to handle success and will end up ruining everything. This fear can be a major roadblock to success and can keep people from achieving their goals. If you are struggling with the fear of success, there are a few things you can do to overcome it. First, make sure you have a clear understanding of what success means to you. Define your goals and make a plan to achieve them. Visualize yourself achieving success and don't let the fear of success hold you back. You might be scared to try and do something because you're afraid of failing. When people are scared to try, it can stop them from being successful. Failure can have a lot of negative impacts on people, like making them feel bad about themselves or making them not want to try again. Read more... on
www.simonwilby.com
#SimonWilby
#1Vision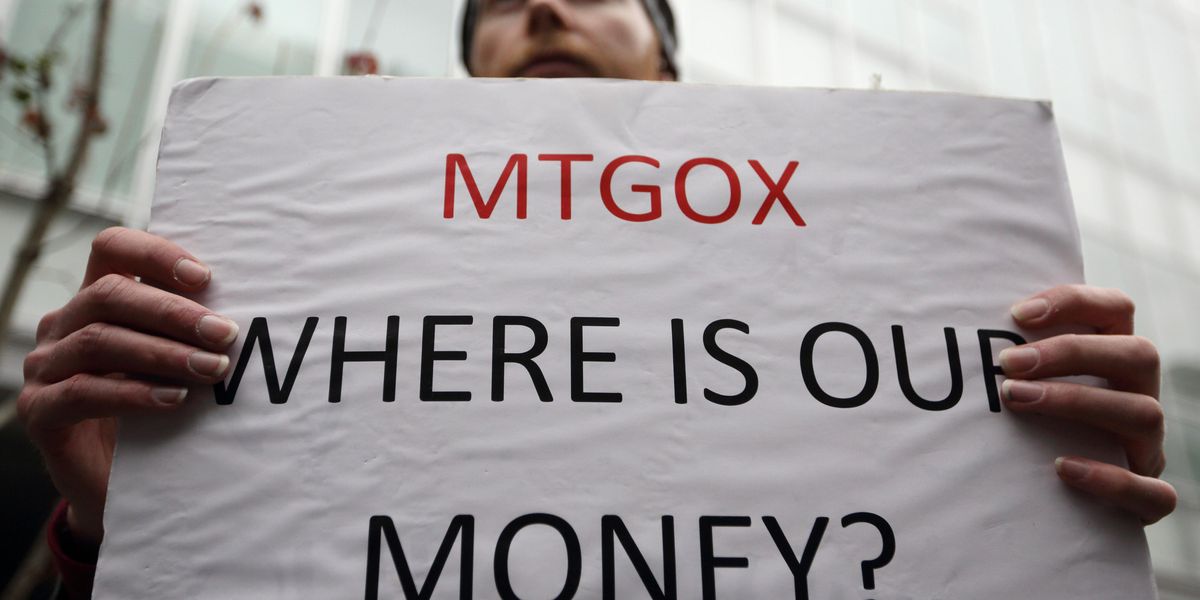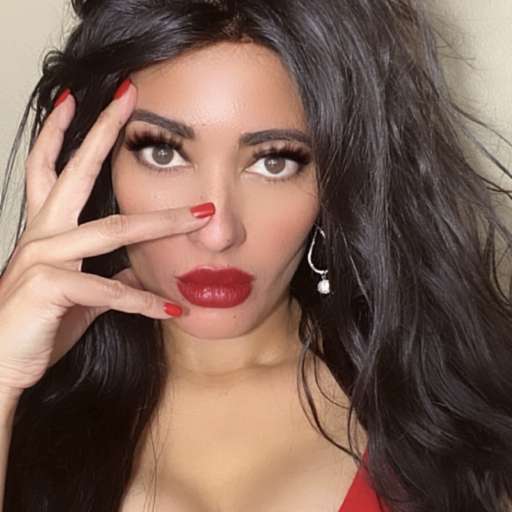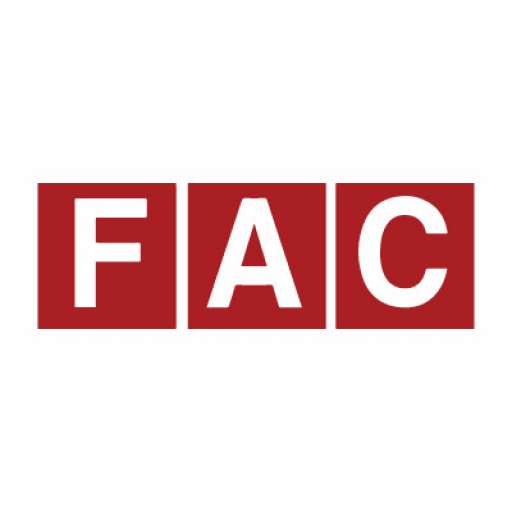 https://furryland.us/las-v...
Furry land came to groom our pet (lemon). Ana the groomer came to do the service. My dog was cut and burns on his private parts and tail. Ana came to groom the dog and she was told to give him a trim. About 45 minutes into I received a text that she cut his dew claws. Which should be done in a vet office. When she was done my dog was shaved all over I was upset about it. She said that he would be sore on his paws because she cut the dew claws. She never mentioned that she cut him on his tail or butt, and that she shaved his privates so short there were razor burns all over. That day my dog was shaking,sad and depressed. The next morning his tail, butt, and privates were bright red and had razor burn in these areas. I spoke to Nick the owner on 8-14-20 to explain how horrified I was that this was not ok. I did explain how Ana was very rude and not welcoming to our dog. He had said that she has been with him for a while and he has heard about her attitude before. My dog has been in alot of pain and infected is these areas. We took our dog to the vet who was also horrified and has not seen this type of razor burn. She then put him on antiobiotics and cream to get rid of the infection. We had gave furryland $80 to groom our pet and am horrified that someone who grooms pets can be so rude (you can tell she does not like animals or her job). We have spent $170 at the vet and would like them to reimburse us for the grooming and the vet bill. I hope this never happens to another pet as this has been horrific for my dog and my girls who have been so upset in regards to this. I have tried to call Furry Land after going to the vet but they do not have anyone answering phones. We would like this to get resolved in a timely matter. Also ana was suppose to text us a receipt for 8-11-20 but never received the receipt as we had given her cash. I will submit the vet bill to show the infection my dog has. Not sure if they are using unclean tools but this is outrageous that a company who is in the grooming business and are professionals that this has occurred.
Desired Outcome
We would like our refund of $80 from the service and our vet bill reimbursed.